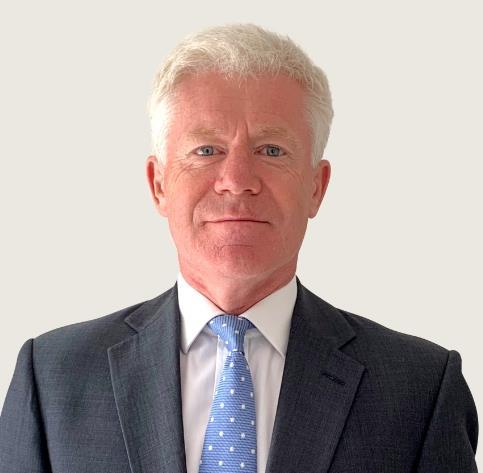 People on the move: Creighton joins Cromwell Property in Europe | New
UBS Asset Management, Urban&Civic, CPP Investments, Hammerson, Europa Capital, Intrinsic Value Real Estate Advisers, Cromwell Property, Sustainable Development Capital, Wästbygg Gruppen, L&G, Harrison Street Real Estate Capital, Cain International, Fiera Real Estate, Assetz Capital
Cromwell Property – The real estate investor and fund manager appointed Andrew Creighton as Head of Investment Management Europe. Based in London, Creighton will join the European management team and report directly to Cromwell's managing director in Europe, Pertti Vanhanen. In this role, he will be responsible for all aspects of Cromwell's investment, execution and fund and asset management business across Europe. Creighton joins Cromwell after ten years at Abrdn where he held several management positions, most recently as Head of Real Estate Investment Management. Prior to that, he served as Director of Real Estate at Henderson Global Investors and also worked at DTZ.
Fiera Real Estate – Charles Allen was appointed head of the UK branch of the property investment firm. He will be responsible for managing FRE UK and executing its business strategy. Allen will succeed Alex Price, who will remain with FRE UK and take on a Vice President role to support the growth of the global business, and more specifically, the company's expansion into continental Europe. Allen has worked at FRE UK since 2013 and is currently Head of Transactions, responsible for overseeing acquisitions, divestitures and the development of new business for the business, working closely with the operating partner network. Prior to joining FRE UK, Allen worked in the corporate finance team at Ernst & Young where he focused on capital raising, mergers and acquisitions and restructuring.
UBS Asset Management – Andrew Morris was named head of infrastructure equities, within the company's real estate and private markets group. Morris joins the infrastructure platform in a newly created role to further grow its presence and increase the company's investment opportunities globally. Morris has joined UBS since Canada Pension Plan investments where he was Managing Director, Infrastructure, Real Estate Assets and member of the Investment Committee.
Urban&Civic – British master developer named Richard Quartmaine as sustainability manager. Quartermaine will be responsible for implementing the company's bespoke sustainability framework and driving the company's commitment to continuously improving its sustainability impact across all of its operations. Quartermaine joins Urban&Civic from Hammerson, where he was the company's environmental manager for eight years. Prior to that, Quartermaine worked as a sustainability consultant for seven years, developing sustainability strategies for commercial buildings and writing industry best practice guidance.
Capital of Europe – The pan-European real estate investment manager has appointed Russell Chaplin to the newly created role of CIO. Chaplin brings a wealth of experience having served as CIO at Abrdn between 2010 and 2018, as well as strategic roles at UBS Global Asset Management and Henderson Global Investors. He has spent the last three months as a consultant for Europa Capital, having previously been co-founder and director of Intrinsic Value Real Estate Advisorswhere he spent four years providing consultancy services to the real estate industry.
Empirical student property – Student accommodation owner serving major UK universities appointed Clair Preston-Beer to the board of directors as an independent non-executive director. Preston-Beer spent 16 years with Costa Coffee in a range of senior roles including UK Operations Director, UK COO with full financial and operational responsibility for UK property, business change and operations in 1,100 points of sale, and most recently General Manager for the Middle East and Asia. Preston-Beer was a member of Costa's management team. She joined Greene King as MD in November 2020. She sits on the main board and is responsible for 600 local community pubs across the UK.
Sustainable development capital – Sarah Miraj was appointed Chief Compliance Officer. Miraj will be responsible for the regulatory compliance function of the energy investment company. She joins from CQS United Kingdom where she led fund governance, with a particular focus on the six management functions prescribed by the Central Bank of Ireland for alternative investment fund managers. Previously, she held the positions of Compliance Specialist at Vanguard Asset Management and Compliance Officer at Aberdeen Asset Management.
KlaraBo – The real estate company has appointed Kristin Lundmark as interim Head of Sustainable Development. She will take up her role in mid-August 2022. Lundmark has served for several years as the head of sustainable development for Gruppen Wästbygg, where she was responsible for the company's strategic sustainability activities. She is also certified as an environmental coordinator by the Swedish Green Building Council and has extensive experience in sustainability issues in the construction and real estate sector. She is currently a sustainability strategist and founder of Hallå Hållbarhetsbyrå.
Legal and general capital – Legal & General Group's alternative assets platform has hired Vanisha Thakrar as a housing investment manager. Thakrar was director of the European transactions group at Harrison Street Real Estate Capital. Previously, she worked at Macquarie Group before joining the Canada Pension Plan Investment Board where she worked on establishing new joint ventures, underwriting new investments and managing existing investments in the company. business, including serving on the board of various JV companies and serving as a board of directors. observer for the CPP Investment student housing platform.
Cain International – The investment firm has appointed John Spillane and Robert van Vliet to strengthen its European real estate equities team. Spillane joins Orion Capital Managers and will serve as Vice President of Portfolio Management at Cain. Prior to his former role at Orion Capital managers, Spillane worked for Rockspring Property Investment Managers and at a CMBS loan manager in the United States. Van Vliet joins Cain from Hammerson, where he was responsible for managing the assets of major shopping destinations. At Cain, Spillane will work across Cain's European investment portfolios and strategies, while Van Vliet will focus on the firm's UK development assets, including Islington Square and The Stage.
Capital of Assetz – The peer-to-peer lender has designated Andrew Charley as general manager. Charnley joins the firm after spending 28 years working in commercial lending across various asset classes and having held several leadership positions, most recently at Together. Charnley will focus on the lending side of Assetz Capital, which brings together retail and institutional investors with commercial SMEs and homebuilders to finance new housing developments and commercial properties across the UK.