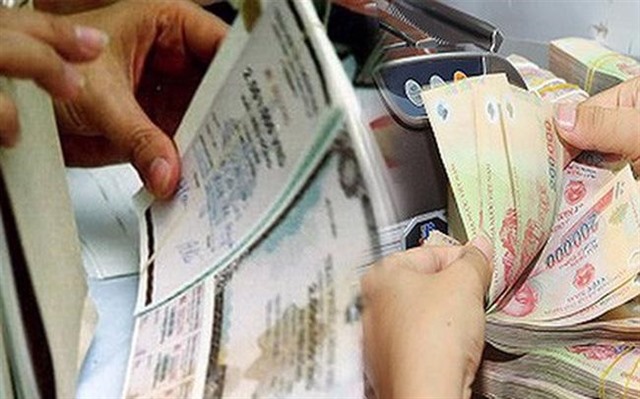 Investors need to be careful in the corporate bond market: experts
VIETNAM, January 29 –
Việt Nam's corporate bond market accounts for nearly 16% of GDP and is the fastest growing Asian market over the past 15 years. Photo vneconomy.vn
HÀ NỘI — The risk of corporate bond default will continue to rise unless the legal loopholes in the market are closed, experts say.
Nguyễn Hoàng Dương, deputy director of the Department of Banking and Financial Institutions, noted that the total issuance of corporate bonds in Việt Nam has increased steadily since the second quarter of 2021.
Around 658 trillion VNĐ ($29.1 billion) of bonds were issued in 2021, up 42% year-on-year.
Private placement captured the lion's share of more than 95% of bond issues, while the rest went to public offerings.
The rapid growth of the corporate bond market has generated a lot of interest from individuals.
However, individuals are not eligible for private placement under securities laws. It is only available to strategic investors and professional investors.
Given such a legal hurdle, some banks, financial institutions and consultancy organizations have started exploiting loopholes to turn individuals into professional investors.
This practice is not illegal but exposes non-professional bondholders to the risk of bond default.
"Individuals are just individuals. They are not fully aware of the risks carried by the bonds they have purchased or by the issuers," the deputy director said.
By the end of the third quarter of 2021, nearly 300,000 individuals had invested their money in corporate bonds.
According to Dương, many loss-making companies and small companies with low capital have managed to raise a large sum of money through bonds.
Some bond issuers do not use the proceeds for the stated purpose. Instead, they transfer the money to other organizations, which turn out to be the true beneficiaries of the bond income.
Several securities companies are also getting involved by providing issuers with favorable issuance documents to help them withdraw money more easily.
The risk of bond default is high. Either way, many investors continue to pour their money into corporate bonds and ignore any warnings.
"Many experts have advised the Ministry of Finance to allow multiple bond defaults, so that individuals and investors can become more risk-aware," Dương said.
Nguyễn Quang Thuân, Chairman of FiinGroup JSC, said a large number of bond issuers were financially weak with low repayment capacity, especially those unlisted.
According to Thuân, 94 out of 383 issuers in 2021 had accumulated losses, 81 were at a loss in 2020 and 121 offered unsecured bonds.
"I want to remind investors, especially retail investors, that even professional banks have bad debts. As a result, bonds are not without risk or without default. It all depends on when a default will occur," the president warned.
Đỗ Ngọc Quỳnh, secretary general of the Vietnam Bond Market Association, believes that professional and non-professional investors will be threatened if the exodus of individuals to the bond market is not checked.
To reduce the risk of bond default, he called for a crackdown on issuers who maneuvered to raise funds from investors.
Dương believes that bond defaults would be detrimental to the financial system as there could be close links between bonds and banks and financial institutions.
The Deputy Director urged the authorities to continue refining the legal framework to reduce market risks, protect investors and maintain market stability.
In 2021, 56% of corporate bondholders were banks and securities firms. Professional individuals accounted for 8.6 percent.
As for bond issuers, listed companies accounted for around 54%, while unlisted companies took around 46%. —VNS