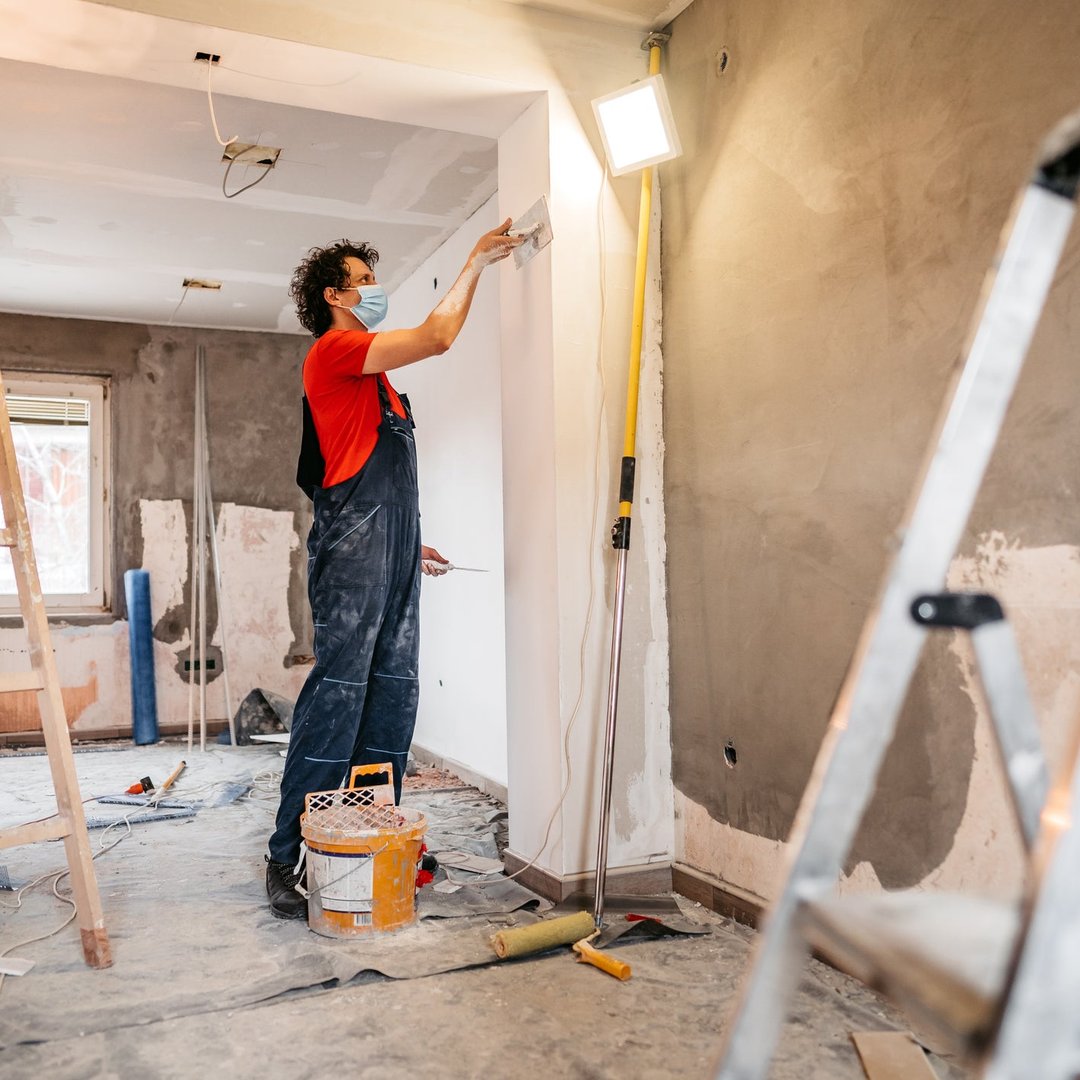 35% of homeowners plan to use credit cards to pay for home renovations. Here's why it's a mistake
There are better ways to finance a renovation.
---
Key points
New data reveals that 44% of homeowners plan to renovate this year.
Unfortunately, a large proportion of owners could spend more money than necessary to finance this work.
---
Since the start of the pandemic, many people have been spending more time working from home. In fact, some people intend to work from home permanently. This, in turn, helped fuel an interest in renovations.
In a recent LightStream Poll, 44% of homeowners say they want to renovate this year. But 35% say they intend to use a credit card to pay for the renovations. This could be a potentially dangerous move.
The problem with credit card balances
It's one thing to charge the cost of a home improvement to a credit card and pay it off right away. It could actually be a smart move, as it could net you a nice amount of cash back or reward points.
But charging home renovations to a credit card and paying off that balance over time isn't such a good move. Credit cards are known to charge significant interest on carried over balances. In total, your renovations could cost you much more than expected if you use a credit card to pay for them.
Plus, having a credit card balance that's too high could actually lower your credit score. Once this happens, borrowing could become more expensive the next time a need arises.
A better way to finance home renovations
If you're looking to spruce up your living space and can't pay for the work directly with cash or savings, then it's worth exploring different home improvement financing options before applying for a credit card. First, you can consider taking out a personal loan, which allows you to borrow money for any reason. Personal loans tend to charge much less interest than credit cards. And they're a good bet if you're an applicant with a good credit score.
Another option, if you have a decent amount of home equity, is to borrow against it through a home equity loan or line of credit. Both options tend to come with affordable interest rates, although they are a bit different. With a home equity loan, you borrow a lump sum just like you would with a personal loan and pay it back in equal installments over time. With a home equity line of credit, or HELOC, you have access to a line of credit that you can draw on over time — typically lasting five to 10 years.
If you're not sure what you'll end up spending on renovations, a HELOC might be a good bet, as it gives you the flexibility to start borrowing less and increase that amount as needed. But when you take out a HELOC, you'll usually be hit with a variable interest rate on the amount you borrow. This means that your payments may not be as predictable as they would be with a home equity loan.
Either way, it pays to explore different borrowing options before resorting to a credit card to finance your home renovations. It could save you a good amount of money, not to mention prevent your credit score from taking a hit.
The best credit card erases interest until 2023
If you have credit card debt, transfer it to this top balance transfer card guarantees you an introductory APR of 0% in 2023! Plus, you won't pay any annual fees. These are just a few of the reasons why our experts consider this card a top choice to help you control your debt. Read the full The Ascent review for free and apply in just 2 minutes.